Natural hair dye and more!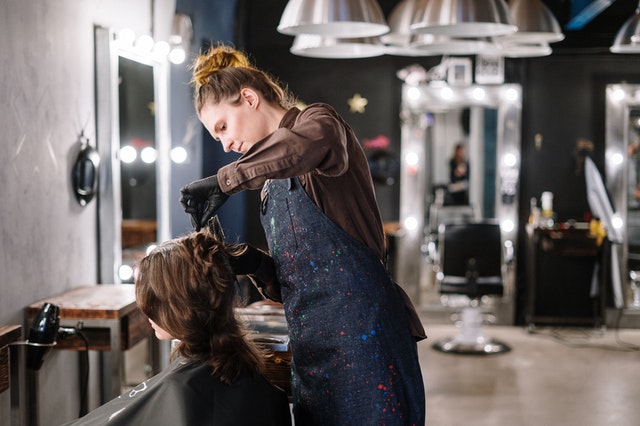 Henna is often recommended for natural hair dye. It is developed on a natural basis by drying leaves and making a powder of it. You then mix this with water and you have your natural product. Natural soap can be made from animal or vegetable oils in the base. It has the effect of not drying out your skin. But you also have natural make-up. This makeup is made from natural products. So no synthetic smell, color or taste substances! It is also cheaper in the wallet to use natural products. You don't have to use as much plastic which means less garbage. You also do not need much of it to take care of yourself. One bar of soap can easily last 3 to 4 months. You also do not need a lot of it to take care of yourself.
Natural make-up
Natural hair dye and natural makeup are essential cosmetics products that almost everyone uses. They are made from the purest natural substances without any fragrance, color and flavoring substances. It is not only better for your skin but also for the environment. Moreover, natural substances have a more powerful effect. Among other things, it makes you less likely to get acne or pimples. In addition, it also ensures that your skin does not dry out. Did you know that it is not tested on animals? And that much makeup is vegan. When will you start with natural hair coloring or makeup?
There are products in the makeup natural collection for eyes, lips, face and grooming.
You contribute to a better environment and take much better care of your skin.
Natural soap
Natural soap, like natural hair dye, is only made from products that come from nature. Often this is on the basis of vegetable oil or animal oil. Moisturising creams and natural ointments, among other things, are made from it. This natural soap cleanses in a softer and milder way. This reduces the risk of skin irritations or acne. When you make a block of it, you can easily take it with you on holiday or during a weekend away. In addition, a block of natural soap lasts longer. Most people use it for a full quarter and only need 4 bars of soap per year. This is better for the environment and your wallet!
Natural hair dye
One of the most popular ingredients in natural hair dye is henna. It's a great alternative. And you can contribute to a better environment. This is a plant that is dried and ground into a powder. Then you can mix it with water and it gives a nice red hue. The natural color variations are Indigo, brown, blue, red and black. There are also varieties in other colors but by adding colorants you can not call it a natural product anymore. Tip: mix it with lemon juice for a dark brown effect. You let the mixture rest for a maximum of 6 hours and then you can put it in your hair. Within 1 to 2 hours you have the desired hair color. In this way you contribute to a sustainable world and a better environment.